Dr. Rakesh Tawar is a highly skilled cosmetic surgeon renowned for providing safe and natural-looking breast augmentation surgery in Dehradun, Uttarakhand, India. With the help of real-time 3D virtual imaging with Crisalix, he assists patients in selecting the best breast implants to match their desired appearance. Dr. Rakesh Tawar carefully assesses individual needs and preferences to determine the best implant type and size. Dr. Rakesh Tawar ensures his patients get the desired results.
What is Breast Augmentation Surgery?
Breast augmentation is a popular cosmetic surgery that involves the placement of breast implants to increase the size, shape, and fullness of the breasts. It is a safe and effective way to enhance your appearance and boost self-confidence. 
There are several reasons why someone might choose to undergo breast augmentation surgery. 
Some women may feel self-conscious about their small breast size and Increase the size and fullness of their breasts to feel more confident and improve their self-image.
Others may want to restore breast volume lost after pregnancy, weight loss, or aging. 
Still, others may have breast asymmetry or a congenital breast deformity that they want to correct.
Restore breast volume lost after breastfeeding or pregnancy.
Improve the balance of their hips and breast contour.
Address feelings of embarrassment or discomfort due to small breast size.
Correct asymmetrical breasts.
Address abnormal breast development or elongated breast shape.
Reconstruct the breast after injury or mastectomy.
Who are the good candidates for breast augmentation surgery?
Women who are not pregnant or breastfeeding.
Physically healthy women.
Women with realistic expectations about the procedure.
Women with fully developed but small, elongated, or asymmetrical breasts.
Method Used in Breast Augmentation Surgery
Breast augmentation surgery, also known as breast enlargement surgery, was previously only performed using breast implants. However, there are now two main methods used for this procedure:
Breast implant surgery
Fat grafting
Breast implant surgery involves the use of silicone or saline breast implants, while fat grafting involves the use of the patient's own body fat to increase breast size. Both methods can be used to achieve breast enlargement, but it is important to discuss the pros and cons of each approach with your surgeon before making a decision.
Types of Breast Augmentation Surgery
There are several types of breast implants available for breast augmentation surgery. These include: 
Saline breast implants
Saline breast implants are FDA-approved. These implants are filled with sterile saline solution and have a uniform shape and firmness. If the shell of the implant leaks, the implant will collapse, and the body will absorb and expel the saline naturally.
Structured saline breast implants
These implants are similar to saline implants but have an internal structure that helps hold the implant more securely.
Silicone breast implants
Silicone breast implants are FDA approved since 2001. These implants are filled with cohesive silicone gel designed to give the breasts a more natural look. They are elastic and soft; if the implant leaks, the gel remains within the shell or collects in the breast implant pocket.
Textured breast implants
These implants have a textured surface that helps to create scar tissue, which keeps the implant in place and reduces the risk of the implant moving or becoming repositioned.
Smooth breast implants
These implants are soft and move with the breast to give a natural appearance.
Gummy bear breast implants
These form-stable implants are filled with a cohesive gel that maintains its shape even if the shell is broken. They have a thicker consistency than traditional implants and are firmer in comparison.
Round breast implants
These implants have a round shape that gives the breasts a fuller appearance compared to form-stable implants.
Precautions before Breast Augmentation surgery
Before breast augmentation surgery, it is important to take certain precautions to prepare for the procedure. These may include:
Undergoing a blood test and physical examination to evaluate your health. A baseline mammogram may also be required.
Quitting smoking at least one month before surgery.
Avoiding anti-inflammatory medications and blood thinning medicines.
Arranging transportation to and from the surgery, which may be performed in an ambulatory surgical center, accredited outpatient facility, or hospital.
Staying hydrated by drinking plenty of water.
Having someone stay with you the first night after surgery.
Wearing loose clothing on the day of surgery.
By following these precautions, you can help ensure a smooth and successful surgery experience.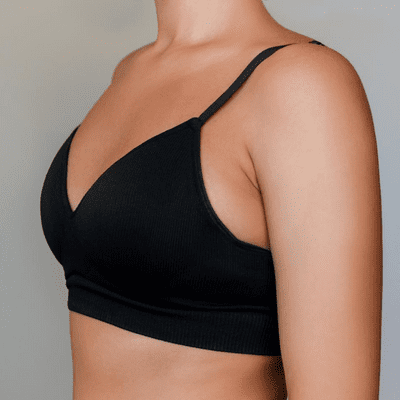 Drag
Frequently Asked Questions
What is breast augmentation surgery?
Breast augmentation surgery, also known as breast enlargement or breast enhancement, is a surgical procedure that involves using breast implants or fat transfer to increase the size and improve the shape of the breasts.
What are the different types of breast implants?
There are two main types of breast implants: silicone and saline. Silicone implants are filled with silicone gel and tend to feel more natural than saline implants, which are filled with sterile saltwater.
What are the risks of breast augmentation surgery?
Like any surgical procedure, breast augmentation surgery carries some risks, including infection, bleeding, scarring, changes in nipple sensation, and the possibility of revision surgery. There is also a risk of complications related to the breast implants, such as rupture or leakage.
Who is a good candidate for breast augmentation surgery?
A good candidate for breast augmentation surgery is someone who is in good overall health, has realistic expectations, and is looking to improve the size and shape of their breasts.
What is the recovery time for breast augmentation surgery?
Recovery time after breast augmentation surgery varies from person to person, but most people are able to return to work within a week to 10 days. Strenuous activity should be avoided for a few weeks to allow the incisions to heal properly.
Are the results of breast augmentation surgery permanent?
The results of breast augmentation surgery are generally considered to be permanent. However, breast implants may need to be replaced at some point due to complications or changes in the person's body.