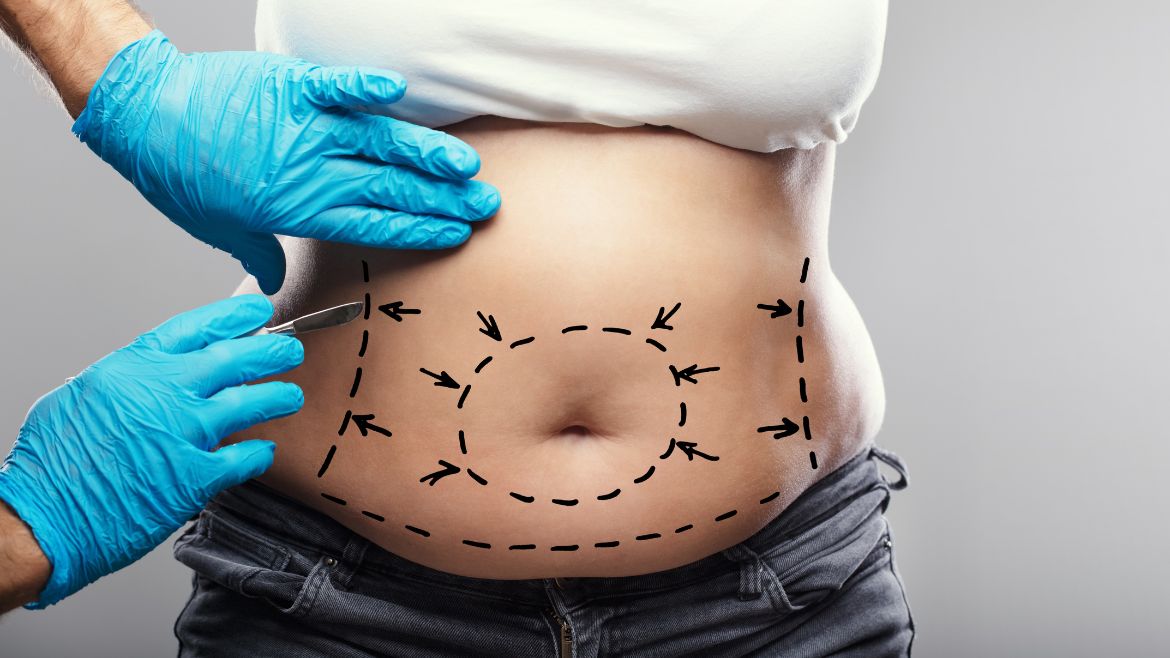 7 Things you must know before planning body contouring
Nowadays many people opt for different types of body contouring treatments to address their concerns. However, those who have achieved the weight loss goals and are wishing to fine-tune them or are suffering from separated abdominal muscles opt for the treatment. Body contouring can be surgical or nonsurgical like mommy makeovers, tummy tucks, cool sculpting, and liposuction.

To opt for the ideal procedure, it's important to have a detailed consultation with a qualified and experienced doctor as well as have an understanding of certain factors before opting for the procedure.
1. What is the best body contouring procedure to serve the needs?
The right procedure depends on a couple of factors such as the objective, the type of body one has, and the body shape. If you have accomplished your long-term fitness goals, you might find your skin has become loose in several areas, specifically near the abdomen. Given the situation, a tummy tuck can help tighten the extra skin and later on a liposuction procedure can help to reduce the persistent fat deposition.
2. What alternatives are there to address the requirement?
Various options and body contouring techniques exist for different individuals. That said, those who have been mothers might be looking to fix loose skin, sagging breasts, and persistent fat when a mommy makeover can be the ideal fixing. Meanwhile, people who want to tighten their bodies or scale up their workout goals can go for nonsurgical techniques like cool sculpting.
3. Are you fit to undergo body contouring treatments?
If you are close to attaining your target weight, that's the foremost indication of your preparedness to opt for a body contouring procedure. However, you can connect with a cosmetic surgeon and take a call on the ways to improve body contouring outcomes. Either way, if it's the opposite, you can plan accordingly on the target and work towards them.
4. What outcomes can be anticipated from a body contouring technique?
It's critical to know the pros and cons of each body contouring procedure to make an informed decision about the best fit for yourself!
5. Is there any risk factor or probability of side effects?
The risk factors are comparatively less in nonsurgical procedures than in surgical ones. Therefore, one must consult with the healthcare practitioner about the possibility of getting any complication before, during, or post undergoing a body contouring treatment.
6. What are the benefits of body contouring?
• Improves the body shape to a certain extent
• Lends a youthful and thinner look
• Amounts to smoother skin
• Symptomatic improvement can also take place
7. What are the risks and possible complications that can result from the procedure?
• A discrepancy in the figure- each side might appear different
• Blood clotting and bleeding conditions
• Considerable harm to blood vessels, nerves, organs, or muscles
• Loss of hair around the incision areas
• Infections
• Prolonged and intense swelling as well as pain
• Nerve injury leading to numbness, weakness, or changes in skin sensation
• Lung and hurt problems
• Scarring, wrinkling, skin discoloration, and irregularities in the skin
• Need for a second surgical attempt
And that's about it to get started!